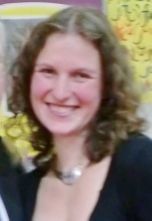 "I believe that the products that you put on to your skin are as important as the food that you put into your body."
Vivienne Campbell BSc(Hons) Founder of Empress Cosmetics
Luxurious fresh natural products lovingly hand-made by a qualified expert.

Our range is designed for the connoisseur of natural cosmetics.

Empress Gourmet Natural Cosmetics began in 2010. All our products are formulated and designed by Vivienne Campbell BSc(Hons), a qualified medical herbalist. Vivienne started experimenting with making her own natural cosmetics 17 years ago (yes, she really is this old!). Vivienne always loved anything healthy & pure and also enjoyed crafting so it was a natural step for her to start making her own cosmetics. She delighted in the process of using nourishing foods to make luxurious natural beauty treatments and adored the way that these made her skin feel.
Vivienne was keen to learn more about therapeutic plants and so she studied for a degree in herbal medicine at the University of Central Lancashire. In 2003 she obtained a BSc (with first class Honours) and she immediately began her herbal medicine clinic where she used extracts of therapeutic plants to treat people with a wide range of illnesses. In her spare time she continued to experiment with making her own natural cosmetics.
After several years Vivienne began to teach classes on natural cosmetic-making, sharing her knowledge about the common cosmetic ingredients that are harmful to health and showing people safe, natural and pleasurable alternatives. People loved these classes! Vivienne continued to try out numerous cosmetic-making techniques and spent years developing a natural skin cream that was pure, didn't compromise on ingredients and was a delight to use.
In 2010 she finally hit on a successful formula and Empress Cosmetics was born. The range started out with just 3 products but due to demand has now expanded into a retail range of 13 products and a salon range (custom designed with key beauty experts from within the salon industry). Vivienne has put her heart and soul into developing Empress Cosmetics and has designed everything herself: from the formulae for the beautiful products to the logo and labels for the elegant packaging.
Vivienne is passionate about truly natural skincare. She believes that it is vital for our health that people only use pure natural ingredients on their skin. She is constantly experimenting away, working on gorgeous new products to add to the Empress range.
You can read more about Vivienne's herbal work at http://theherbalhub.com/